By Michael & Carolina Ellenbogen on Jul 2, 2015 in Uncategorized | Comments Off
Showtimes for the week of  Fri, July 3 to Thu, July 9

WEEK SUMMARY (Details Below)
TERMINATOR

(PG-13, 2h 13m)

Fri-Thu: 1:45 PM, 4:45 PM and 7:45 PM
INSIDE OUT

(PG, 1h 52m)

Fri-Thu: 2:00 PM, 4:30 PM and 7:30 PM
---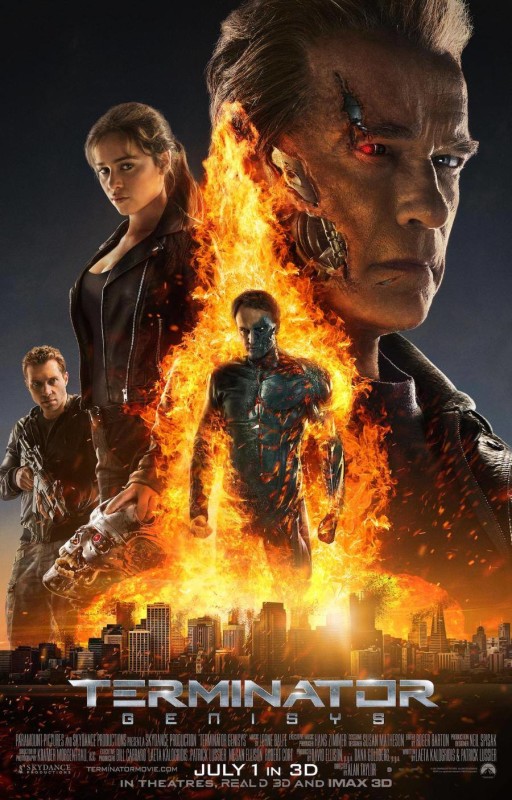 Click the Title to visit Official Website for the movie.
(PG-13) 2 hr 13 mins
Fri-Thu, July 3-9:

1:45 PM, 4:45 PM, 7:45 PM
(Click Poster to View Trailer)
When John Connor (Jason Clarke), leader of the human resistance against Skynet, sends Kyle Reese (Jai Courtney) back to 1984 to protect his mother, Sarah (Emilia Clarke), from a Terminator assassin, an unexpected turn of events creates an altered timeline. Instead of a scared waitress, Sarah is a skilled fighter and has a Terminator guardian (Arnold Schwarzenegger) by her side. Faced with unlikely allies and dangerous new enemies, Reese sets out on an unexpected new mission: reset the future.
JOIN our Facebook Event to share fun facts and content with your friends: TERMINATOR GENISYS EVENT
---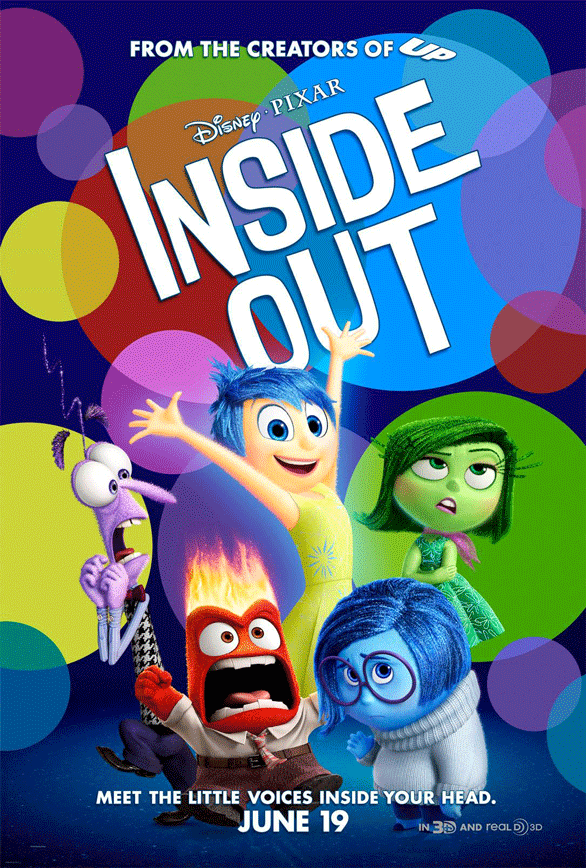 Click the Title to visit Official Website
(PG, Animation, Comedy, Family, Adventure)
1 hr 41 mins
Fri-Thu, July 3-9:

2:00 PM, 4:30 PM, 7:30 PM
(Click Poster to View Trailer)
Riley (Kaitlyn Dias) is a happy, hockey-loving 11-year-old Midwestern girl, but her world turns upside-down when she and her parents move to San Francisco. Riley's emotions — led by Joy (Amy Poehler) — try to guide her through this difficult, life-changing event. However, the stress of the move brings Sadness (Phyllis Smith) to the forefront. When Joy and Sadness are inadvertently swept into the far reaches of Riley's mind, the only emotions left in Headquarters are Anger, Fear and Disgust.
---
Join Movie Events, Make Plans with Friends to See Movies, Win Tickets and Discover Things About the Movies!
---
Thank you for choosing the Village Picture Shows Cinema!
Please Remember: No Outside Food or Beverages will be Allowed into the Cinema. We POP Delicious Popcorn Fresh Daily and serve Fountain Sodas, Bottled Teas and Water as well as a full range of Candy to Satisfy Any Sweet-tooth. We Thank You for Your Understanding and Your Patronage of Our Concession Stand.